Best Buck Sites means Business!
Best Buck Sites is an Internet Business Consulting firm based in Inglewood, Ca that specializes in Strategic Marketing, Innovative Website Designs and Computer Solutions for unique, visionary organizations and business minded professionals in the Inglewood, Culver City and South Bay area. We have the tools, resources and know how to build your Brand and a Professional Identity that will get your Business off the Ground and Online.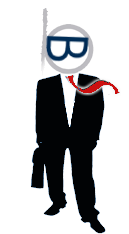 Best Buck Sites is based on the encouragement of entrepreneurship and customer satisfaction because we believe you are the most important part of our business... and without you there is no us!
In this fast-paced World of Technology we cant just keep up, we have to stay ahead of the curve. Sometimes a little professional assistance is all you need to succeed and that's what you get with BBS,llc. Whether it's for your business in Inglewood, Ca, Culver City or any where in the world. For personal usage, we offer dependable, trustworthy support that you'll be happy to say you discovered. IT Support used to be just for the Big Fella's, but now everybody can have their own personal IT, Biz and Web team at the finger tips.

BBS CASH BACK Affiliate Program
Now you can be your own Boss!
Every client you send to BBS,llc who receives a service, we'll pay you up to 15% back. You'll be surprised how much you can make marketing professional business, web and technical services. Not only will you become your own BOSS, you'll meet new and exciting people!
Start Today!